Examinations & Assessment
Assessment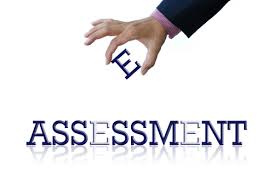 Each child will be assessed every term for understanding, skills, questioning, thinking and creativity. Parents will receive a full report for their child for each subject.
Internal Assessment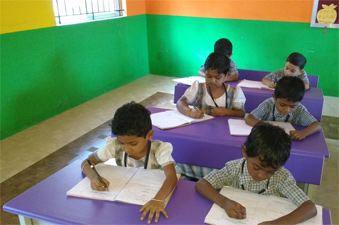 Apart from the academic course offered, the following areas of study will be internally assessed and will be part of the curriculum.
Work Education
Physical & Health Education
Visual & Performing Arts
Value Education
Computer Awareness programme
Co-Scholastic activities
Life skills
Work Education
Students are trained in Socially Useful and Productive Activities like Craft Work (Paper Work, Paper Mache, Clay Modeling, Doll making), textile designing (Fabric Painting, Block Printing, Embroidery) & Consumer Education.
Formative Assessment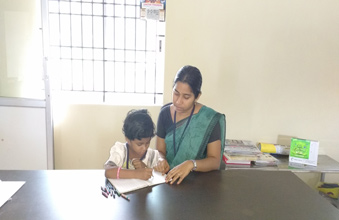 A tool used by the teacher to continuously monitor student's progress in a non-threatening and supportive environment. This assessment will not restrict to only paper pencil test but also include quiz, conversation, oral interview, project, assignments, practical, etc.
Summative Assessment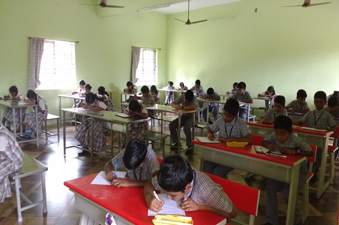 It is the terminal assessment of performance at the end of instruction of each term in the form of a pen paper test.
The weight age of Formative Assessment (FA) and Summative Assessment (SA) shall be as follows
Term
Type of Assessment
Weightage in %
Term Weightage
Total at the end of the year
FIRST TERM
APR - SEP
FA - 1
FA - 2
SA - 1
10 %
10 %
30 %
FA1 & FA2 = 20 %
SA-1 = 30 %
FA1+FA2+ FA3+FA4=40%
SA -1 + SA2 = 60%



TOTAL = 100%
SECOND TERM
OCT - MAR
FA - 3
FA - 4
SA - 2
10 %
10 %
30 %
FA3 & FA4 = 20 %
SA-2 = 30 %
Parents - Teachers Association Meet: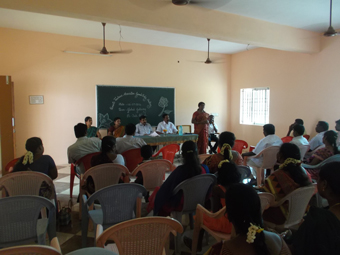 Report Cards are distributed to the parents in their child's respective class room approximately one week after the end of each test/exam.
Parents are expected to give feedback regarding the learning habits and other allied matters to the teachers concerned and to the Principal of their children's wing.